Despite two years of inept sales-figures, the S/O will once again take the stand at the biannual OT301 RECORD FAIR the 15th of September.
Free Entrance 12:00 - 17:00
New articles from Arms Akimbo, Stella's Black, Chalk Margin, Julian Debey, Freud's Joy, The Sasters, Flint, Tired, Af Med Hovedet, Bonfire Books and more..
hope to see you.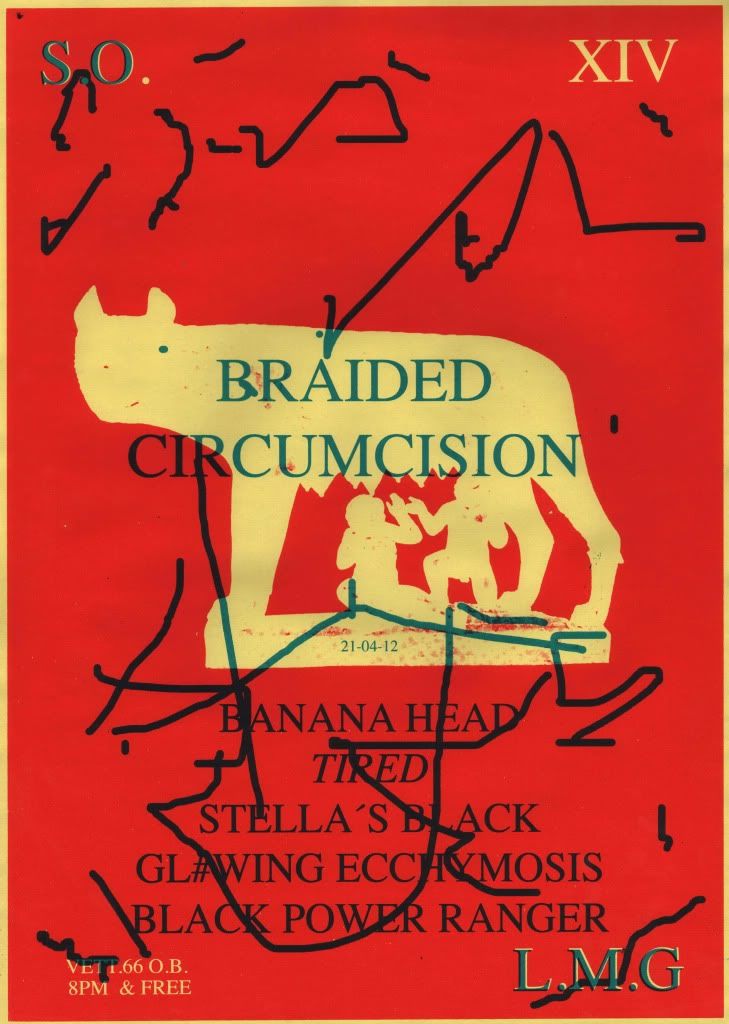 A SINGULAR REVERBARATION IN CO-UP WITH LAST MINUTE GROUP
BANANA HEAD (US)
TIRED (DK)
STELLA'S BLACK (NO)
GL#WING ECCHYMOSIS (IT)
BLACK POWER RANGER (UK)
GOLDFISH TRAWLING \ S.O. BIRDSDAY at Vetterstraat 66, Amsterdam
Friday the 4th of November 2011 from 6 PM
June Lagoon, OiOia, Julian Deby, Chalk Margin, DJ Donald Dogg and your host, Merry Andrew with many more..
AT THE
AK9 SHED
SATURDAY 21st 10pm
CHALK MARGIN / MARTIN K. PEDERSEN WILL BE PRESENT ALONG WITH SWINGER WRONGWRITER JOAKIM DRESCHER AND PRODUCER MERRY ANDREW - AN UNIQUE CHANCE TO GET YOUR ALBUMS SIGNED AND GET A HOLD OF THE RECENT RELEASES - ALL
€
5!
TOLSTRAAT 127 - AMSTERDAM